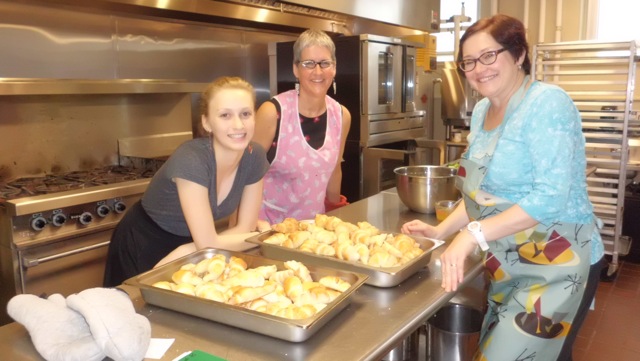 The King Avenue GREEN TEAM is focused on learning to be loving stewards of our earth, sharing what we learn, and putting that knowledge into action! Reduce, Reuse, Repair, Refuse, Regift, Research, Recycle....be kind to our Mother Earth! is our byline.
The group is focused on:
(1) healthy eating as individuals and as a church and
(2) on becoming more committed to recycling at KAUMC

To that end, the group has hosted 2 'Green Team' lunches at church which have featured local foods, creative vegetarian menus and information on how to be better stewards of the earth's fullness. Donations from the luncheons and also from yoga classes have helped us come very close to procuring and paying for a recycling trash container and recycling services from Rumpke Recycling. We are very excited that this program could be underway before the end of the year.
Suggestions for caring for the earth:
walk to church once a month

have a vegan or vegetarian meal once a week

buy a portion of our groceries locally

plant some tomato plants in pots on our patio

have our dry cleaning done at a green certified dry cleaners

replace one light bulb with a LED bulb in our home or church

buy recycled toilet paper for our church or home

have a community plant exchange in the Spring so our extra plants find a home and no-one throws out extra plants

join a community supported farm
Every step we research and take, big or small, brings us closer to God, when we carefully consider how to share more of the earth's bounty with others and how to best preserve and fortify the earth's beautiful resources for all.
The GREEN TEAM would welcome any interested new members who would like to engage in lively discussion, enjoy delicious new 'healthful' menu items, and help our members become conscientious at church and at home.
Contact Anne Nelson at anelson6@columbus.rr.com.