Add Your Piece of Clay!
October 26, 2020
During the past several weeks we have learned a lot about King Avenue's Comprehensive Campaign. We have learned the who, what, where, when, and why in Coming Together for Transformation. We have learned that this is not simply a slogan but a call from God for King Avenue to continue to serve as a visionary leader of Christ's ministry of inclusive love in our community.

Add your piece of clay to the transforming vessel! Please plan now to attend worship online or in person Sunday November 15th for Commitment Sunday as we celebrate our Coming Together for Transformation!

Click on the first page of the Newsletter below to view The Vessel - Issue 3 in it's entirety.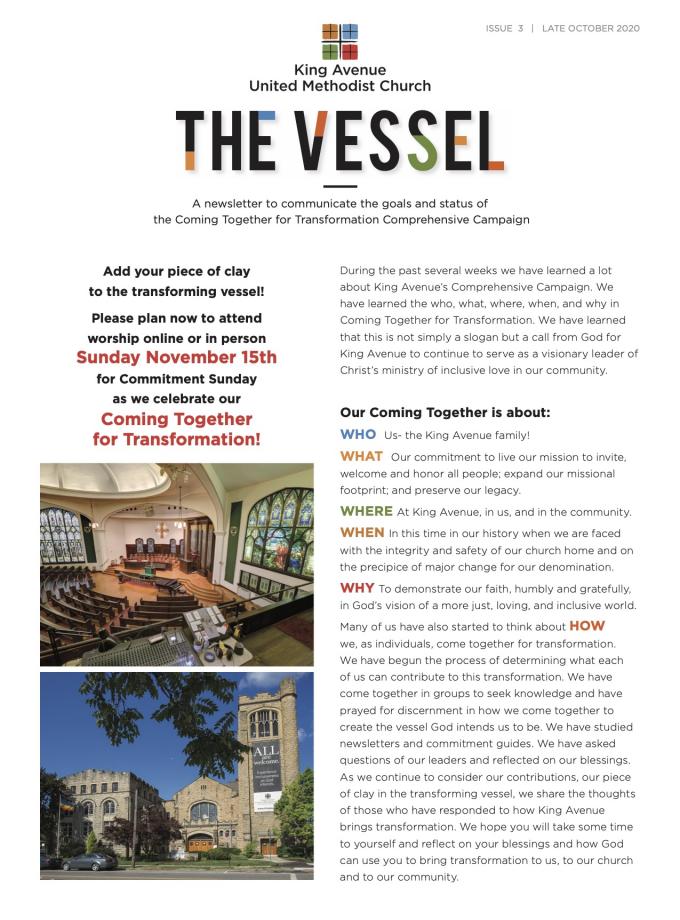 Back