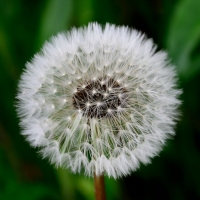 Adult Sunday School Class
August 19, 2022

A Call to Faithfulness
Sunday mornings at 10am for 6 weeks (begins September 11)
---
Corey Perry will be leading a six-week adult Sunday School Class beginning September 11. The Social Principles are a grounding of our United Methodist home, intended to be "a prayerful and thoughtful effort on the part of the General Conference to speak to the human issues in the contemporary world." Come join Rev. Corey Perry on this six-week journey through the Social Principles as you understand their history, background, and statements. You will be challenged, excited, and - probably - frustrated, but you will also find an opportunity to grow and deepen your understanding of what it means to have a home in the United Methodist Church.

Before and throughout the class, you can familiarize yourself with the UMC's Social Principles.

Please register for the class. REGISTER HERE.


"Dandelion Fluff" by Soup-a-loop is licensed under CC BY 2.0.
Back