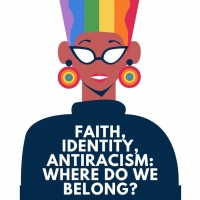 Anti-Racism Panel
September 22, 2022

Faith, Identity, Antiracism: Where Do We Belong?
Saturday, October 8 from 9:00-1:00
---
King Avenue UMC wants to intentionally address racism and dismantle the white supremacy that exists among us. We are hosting an all-morning retreat on Oct. 8 to create a safe space for storytelling and honest discussion around the topic of antiracism and its intersection with our faith and our identity. We will have the opportunity to engage with several panelists who are experts in the field and have experience living in this intersection.

The event begins at 9 am and ends at 1 pm. Lunch is included.

Cost is $10, but reach out if you need financial assistance. Contact Andy (andy@kingave.org) or Gwen (gwen@kingave.org) with any questions.



Back