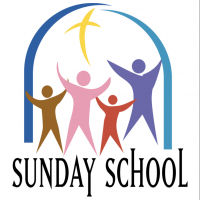 Children, Youth, & Adult Sunday School
September 26, 2020
Sunday School begins October 4 at 10:00 via Zoom.
---
CHILDREN'S CONNECTIONS
On October 4th, we'll begin virtual Sunday School at 10 am. This is a wonderful way for parents and children to grow in their faith together.
Click HERE to learn more about Children's Connections.
YOUTH CONNECTIONS
Beginning, October 4th, this virtual Sunday School class is for all youth in 6th to 12th grades. We will meet on Zoom every Sunday morning at 10 am. Reading the book This Book is Anti-Racist is suggested. We will discuss 2-3 of the sections during each class. It's incredibly important for our youth to connect their growing faith to the issues and concerns of daily life. Over the next couple of months, we will connect our relationship with God to the challenges of racism. We will learn how to become anti-racist as a faith community.
Click HERE to learn more about Youth Connections.
Back