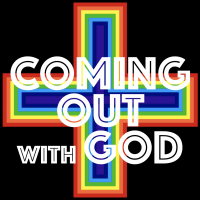 Coming Out with God
August 17, 2022

Coming Out with God Coming Out With God (COWG)
---
Coming Out with God Coming Out With God (COWG) is a peer-to-peer support group for LGBTQIA+ Christians. Many of us struggle with aligning our faith and our identity, especially after experiencing religious trauma. We may have anxiety when we think about coming out to other Christians in our lives. This confidential, drop-in group will discuss a variety of topics related to the challenges of coming out to ourselves and others. God loves and celebrates the authentic and unique you!!!

COWG will start on March 7 and will continue to meet twice a month (first and third Mondays) in the Logos lounge at 7pm. COWG is designed with adults in mind.

LGBTQIA+ support is available for children, youth and families at King Avenue. Please contact Erin Kendall (erin@kingave.org) or Gwen DeRosa (gwendolyn.derosa@gmail.com).
Back