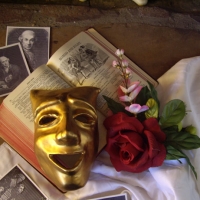 KAP Auditions - Miscast Cabaret
February 6, 2020

KAP Auditions for Miscast Cabaret
March 15-16, 6:30pm in the choir room
---
Join us for a hilarious mix-up of performers singing songs from roles in which they would NEVER be cast. Miscast Cabaret will be performed Saturday, May 9, and will be co-directed by Barb Shoulders and Lisa Minken. For any questions about auditions, please contact Lisa Minken at lisaminken@gmail.com. Auditions will be held Sunday, March 15 at 6:30pm Monday, March 16 at 6:30pm at King Avenue UMC.

Individuals and groups are encouraged to audition. Those auditioning will be asked to perform the song they would like to sing in Miscast Cabaret. Songs should be from any Broadway musical. Funny/light-hearted songs strongly encouraged.

Those cast may be asked to learn and participate in a group number. There will likely be 6-7 rehearsals, plus a dress rehearsal.
Back