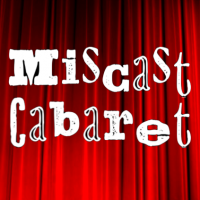 KAP Miscast Cabaret... DIGITAL!
July 9, 2020

King Ave Players presents Digital Miscast Cabaret
Premiering July 21, 2020 at 7:30 on Facebook
---
You'll see some of our most talented performers from the past few years. All of them, of course, singing parts in which they would NEVER normally be cast! Go to King Avenue Players Faceook page, facebook.com/KingAvePlayers on Tuesday, July 21 at 7:30pm for the show. This show has traditionally been a fundraiser for the King Avenue Players ministry. In appreciation for the support King Ave Church provides King Avenue players, all donations from Miscast this year will be given to the church to support the maintenance of the building and other projects. To donate, please visit bit.ly/Miscast2020 or text KINGAVE KAP plus amount (example: KINGAVE KAP 20 for a $20 donation) to 73256. Giving is easy and secure. Thanks in advance for your generous contributions!
Back