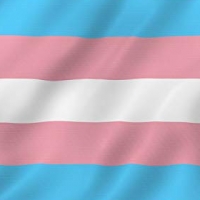 King Avenue UMC Responds to Anti-Gay & Trans Legislation
March 20, 2022

In light of the "Don't Say Gay or Trans' bill (HB 1557) in Florida and the directive by Texas Governor Greg Abbott that denigrates the lives of the LGBTQIA+ community and threatens the lives of transgender children and their families, the pastors, staff, and congregation of King Avenue United Methodist Church offer this response:
We strongly believe in the sacred worth of all individuals. Because of this belief, we firmly state that being gay or trans is sacred and belonging to any part of the LGBTQIA+ community is something to be celebrated. The body of Christ is less without you being your authentic self.
The pastors and staff of King Avenue UMC welcome the LGBTQIA+ community, their families, children, and loved ones. At King Avenue, you are invited into full participation of church- who you are is loved, appreciated, and needed. The body of Christ needs you to be you.
If you are in need of pastoral care, prayers, or support during this time, please do not hesitate to reach out. We are here for you!
If you are a cis/straight ally, we encourage you to educate yourself around these and other discriminatory practices and legislations. We support you as you continue working for the full inclusion and celebration of LGBTQIA+ identities. We need your voice in city councils, school boards, and elections. Much closer to home in Ohio there is legislation that is being discussed that you will want to familiarize yourself with, HB 454 or the Save Adolescents from Experimentation (SAFE) Act (https://equalityohio.org/legislation/the-safe-act/).
We need to do the good work of social justice. Now is the time.
Pastor Becky Piatt
Pastor Andy Burns


"Anley Fly Breeze 3x5 Foot Transgender Flag - Vivid Color and UV Fade Resistant - Canvas Header and Double Stitched - Pink Blue Rainbow Flags Polyester with Brass Grommets 3 X 5 Ft" by shop8447 is marked with CC0 1.0.
Back