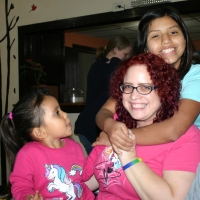 Mission Trip to Mexico
July 21, 2021

Register by September 19: Casa de Misericordia Trip 2022
---
We are thrilled to announce the dates for our annual trip to support the orphanage in Mexico. We will leave Columbus on Thursday, February 17th, and return Monday, February 21st. The deadline to sign up is September 19th and the cost is $800 which includes airfare, lodging, and most meals. You are required to have a passport by September 19th.

There is a limit of 15 participants, and it's filling up fast!

Please contact Gwen at gwendolyn.derosa@gmail.com.

Gracias!
Back