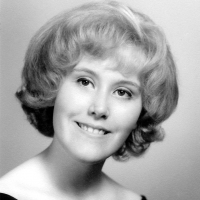 Realm Photo Project
January 30, 2021
Realm Photo Project
---
As we all know, we are saying farewell to Rev. Keeny when he retires later this year and welcoming a new Senior Pastor to our King Avenue family. In the interest of making the transition as easy as possible for our new minister, we are encouraging you to make sure you have a photo of yourself associated with your Realm account. Being able to put a face with a name is an important way to help our new minister get to know everyone, especially if we are still practicing social distancing.

We hope you will join us get Realm in order through the Realm Photo Project initiative.
Check your Realm profile photo. Ideally, the picture is your head and shoulders, and you are the only person in the picture. If your photo is not clearly of you, if you don't have a profile picture, or if you have updated your look, please either add/replace your picture or email a new picture to beth@kingave.org to have it added for you.

Would you like to add a family picture? You can email one to beth@kingave.org to do this.
Questions? Need assistance? Please feel free to reach out to Beth Aiello, beth@kingave.org. Thank you in advance for your help!
"196503 - Mom's high school picture - Wakefield High - (b&w)" by Claire CJS is licensed under CC BY-NC-SA 2.0
Back