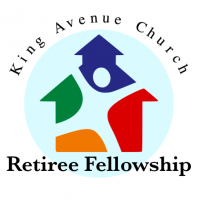 Retiree Fellowship News - February
January 25, 2020

Retiree Ministry, The Gospel of Eureka – Wednesday, February 19
---
The showing and discussion of The Gospel of Eureka, a 2018 documentary film. The film is about how love, faith and civil rights collide in Eureka Springs, Arkansas as evangelical Christians and drag queens dismantle stereotypes. Bring a sack lunch. Popcorn and beverages will be provided. (11:00 am – 1:00pm)


Retiree Ministry Lenten Small Group Discussion – Tuesdays in March
---
Beginning March 3, and continuing over the 5 Tuesdays in March, the Retiree Ministry will participate in Lenten Small Group Discussion. Weekly discussion of themes explored in the Tom Hank's film, A Beautiful Day in the Neighborhood. The film is about Fred Rogers' life-transforming relationship with a cynical young journalist. Themes are explored through the lens of Biblical Wisdom.


Come One, Come All to the Collectors Fair – Wednesday, April 22 at 11am
---
Is collecting your hobby, your passion or perhaps a manifestation of your spiritual self? Please consider sharing a sample of your collection at the Fair. We plan to display our collections in the Fellowship Hall so others may view and talk to us about our treasures. Please contact Angela (740-504-4361) or Carmen (614-582-5470) to volunteer to share your collection. We can help with arrangements for your display. Also, you are invited to the Retirees Ministry Collectors Fair on Wednesday, April 22 at 11AM in the Fellowship Hall. Lunch will be provided. Suggested donation is $8. RSVP for lunch by emailing finneyhorse@icloud.com or calling the King Avenue office at 614-424-6050.
Coming Soon
---
May: Trip to Freedom Center in Cincinnati
June: Columbus Clippers Game


The mission of the Retiree Ministry is to promote the spiritual, intellectual, social and emotional growth of adults through community, fellowship, service and educational activities that encourage and challenge us to serve one another and the Lord.
Back