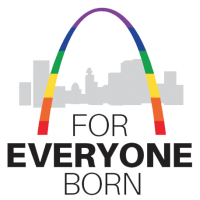 RMN - What do we do next?
By ACTS | December 30, 2019
Friends,
As we return from St. Louis after a week of unexpected beauty, terrible pain, and deep injustice, questions are pouring in: what just happened? What does it mean? What do we do next? What happens to Reconciling Ministries Network?

In the midst of our exhaustion and sadness is also a sense of gratitude for each other - for our Reconciling United Methodist community and the larger ecumenical and secular world that has buoyed us. We also recognize our support from Reconciling United Methodists around the connection. Above all, there is determination to move forward - together, with a fierce witness and our hearts set on the wholeness of justice.

To our LGBTQ+ family:
Remember always that the General Conference is not the Church. You are beautiful expressions of the diversity of God's creation. You are children of God loved and called to service in a world that needs you.

We love you. We pray with you. And we remain committed to our mission of the full inclusion of God's LGBTQ children in the life of the Church.

To our allies:
Now is the time to come out and show your support. And now is the time to join in the work before us. We know that some of you were shocked, not necessarily by the outcome of the General Conference as much as by the extent of the Church's brokenness. Now, we need your engagement more than ever to strengthen support across the connection for LGBTQ people and other marginalized people in our churches and to fight for the justice that is still and always characteristic of God's kin-dom.

What just happened, and what does it mean?
The General Conference adopted the Traditionalist Plan that has been found by the Judicial Council to be largely unconstitutional. (Ten of the 18 petitions are wholly unconstitutional, and a sentence of an eleventh petition was also unconstitutional.) Proponents of the Traditionalist Plan were unable to pass amendments to bring these petitions into constitutional alignment.

The General Conference also adopted a Wespath petition that protects clergy pensions, and it passed an exit plan authored by the traditionalist advocacy group the Wesleyan Covenant Association (WCA).

Both the Traditionalist Plan and the exit petition have been referred to the Judicial Council for a ruling on their constitutionality. The plans may be found partially unconstitutional, which would leave the constitutional petitions intact in our Book of Discipline. Or, if the plans are found to be untenable due to too many incompatibilities, they may be thrown out in their entirety.

The Judicial Council will meet April 23 - 26, 2019, and make their rulings public following their meeting. Legislation that is deemed constitutional will take effect on January 1, 2020.

What do we do next?
The current rules of the Book of Discipline stand, and we should continue in ministry accordingly.

Our plea to all Reconciling Congregations and Communities is to stand your holy ground. Reach out to your neighbors and community with love. Proclaim your welcome of God's LGBTQ children with boldness. This Church does not belong to exclusionary forces, and we remain committed to reclaiming it for all God's people

We knew that General Conference 2019 would be a historic moment in the history and future of our Church. Without death, there is no resurrection - and we are a resurrection people. The Holy Spirit is already creating something new from the ashes of this past week.

In the last two days, we have heard from clergy and laity, Sunday school classes, and entire congregations that have anticipated the outcome of this General Conference with hope that our denomination would lead us in seeking greater justice and inclusion. Since that did not happen, they are heeding their call without the denomination's support and committing anew to create LGBTQ-inclusive and welcoming spaces in their local churches.

If your community or congregation is considering joining the Reconciling movement, please reach out to your Regional Organizer or the RMN office (details below). More than ever, the Reconciling movement must show up across the connection to demonstrate deep and prolonged commitment to justice.

What can we do?
Sign up for email updates. Here you'll find updates, calls to action, and ways to get involved.

Connect with your Regional Organizer to learn how you can help elect LGBTQ-affirming delegates to General Conference 2020 during this year's Annual Conference.

Invest in the work of the Reconciling Movement. The work of building a just Church takes prayer, effort, courage, and financial resources.

Get connected to your local Reconciling teams to create projects, campaigns, and events that further create a Reconciling climate in your area and change hearts.

Invite your inclusive friends to become Reconciling United Methodists and sign up to stay up-to-date with the Reconciling movement.
Back