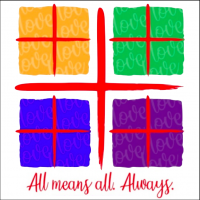 Spectrum January 2020
January 15, 2020
ALL CHURCH LUNCHEON JANUARY 26 – VOLUNTEERS NEEDED
---
January 26 is our Spectrum All-Church Luncheon! We're looking for volunteers to help prep and serve the feast. Can you spare a couple hours that morning to create treats to feed both the stomach and the soul?
Contact Karen Stowe at
kstowe77@wowway.com, and
indicate which shift you can take (8-10am, 10-Noon, or Noon-2pm) Thanks!
EUCHRE AND GAME NIGHT – FRIDAY, JANUARY 31
---
Mark your calendars. Spectrum Euchre & Game Night will be held on Friday, January 31 from 6:30-9:30pm in the Fellowship Hall. Bring a sweet or salty snack to share. Mingle and snacks at 6:30pm. Cards and games begin at 7pm.
Back