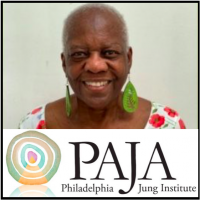 The Racial Complex: A Conversation on Racism, Shadow and the Personal Unconscious
July 3, 2020
The Racial Complex: A Conversation on Racism, Shadow and the Personal Unconscious – A Talk with Fanny Brewster, Ph.D., M.F.A
July 11 from 10:00 am - 11:30 am EDT
---
This is a free Zoom based program but please email JACO at jungaco@jungcentralohio.org by Thursday July 9 so that we can get back in touch with you to provide the Zoom link to participate.

"Just as the coloured man lives in your cities and even within your houses, so also he lives under your skin, subconsciously. Naturally it works both ways. Just as every Jew has a Christ complex, so every Negro has a white complex and every American (white) a Negro complex."
C.G. Jung Collected Works, Vol. 10, para 963

When we open the door of Jungian psychology, crossing the threshold to meet our racial complexes, the best way to proceed is gently. As our collective engages and struggles with issues of mortality, violence and racial relations, we are all affected in the most profound ways. Talking with one another, the hallmark of depth psychology, has always been a path to considerations of healing and wholeness. It can also teach us more about compassion as we begin to understand the human narrative of those we consider "Other". Let us talk to one another in a way that opens our hearts, our deeper selves connected to personal racial complexes, and archetypal energies. Let us spend time together investigating what we desire to learn, engaging our ego and our unconscious shadowed selves, and releasing our fears in service of deepening consciousness.

Dr. Brewster is a Jungian analyst and Professor of Depth Psychology at Pacifica Graduate Institute. She is a writer of nonfiction including African Americans and Jungian Psychology: Leaving the Shadows ((Routledge, 2017), Archetypal Grief: Slavery's Legacy of Intergenerational Child Loss (Routledge, 2018) and The Racial Complex: A Jungian Perspective on Culture and Race. (Routledge, 2019) Her poems have been published in Psychological Perspectives Journal where she was the Featured Poet as well as in other journals. Dr. Brewster is a lecturer and workshop presenter on Jungian related topics that address American Culture, Diversity and Creativity. She is a faculty member at the New York C.G. Jung Foundation and an analyst member with the Philadelphia Association of Jungian Analysts. She has received two Gradiva Award nominations for her writing from the National Association for the Advancement of Psychoanalysis.
Back