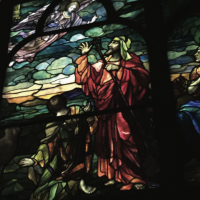 The Vessel - Issue 2
October 8, 2020

The Vessel is a newsletter to communicate the goals and status of the Coming Together for Transformation Comprehensive Campaign.

The Who, What and When . . .

King Avenue's long history, striking architecture, and significant mission all make a Comprehensive Campaign necessary and timely. As Pastor John Keeny expressed in his recent retirement announcement, we must continue on our spiritual journey to position and equip King Avenue to move into God's gracious and exciting future.

Click on the first page of the Newsletter below to view The Vessel - Issue 2 in it's entirety.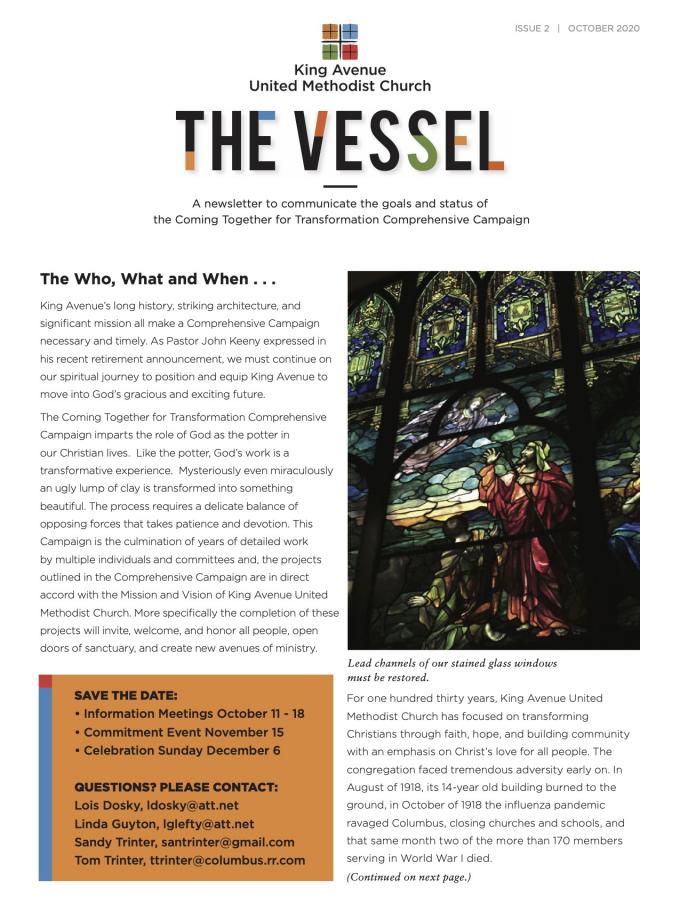 Back