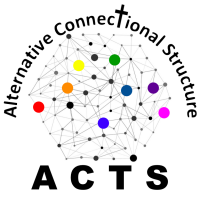 Updates from West Ohio Conference June, 2023
June 4, 2023

Updates from the West Ohio Conference of the United Methodist Church
June, 2023
---
An announcement was made at church on Sunday, June 4 by Bill Brownson, King Avenue Member and CFO and Director of Administration for West Ohio Conference. Bill helped to recap the recent West Ohio Annual Conference. This announcement was made on behalf of the King Avenue leadership who attended the 3-day conference.

The West Ohio Conference of the United Methodist Church had its first in-person annual conference in four years. King Avenue was well represented. Pastor Linda presided with Bishop Palmer, and was the key staff planner for the event. Thank you to all of those who participated and attended.

There were some difficult times, but also some great things that came out of it.

On the difficult side of things, 172 churches disaffiliated over the prospects of a more inclusive United Methodist Church in the future. King Avenue UMC is among 700 churches remaining in the West Ohio Conference. None of the 172 churches were reconciling congregations, but keep in mind that there are reconciling individuals in many if not all of those churches. It was a challenge also because long-time clergy relationships were severed. It was difficult.

On a positive note, West Ohio Conference passed 3 resolutions that articulated its sense of where we as the United Methodist Church should go in the future.
Support of the creation of a US Regional Conference. In General Conferences in the past, this was an important piece to allow United Methodist expression in the United States to have some distinctions from those expressions around the world. Our conference stated that we support the General Conference moving in that direction when it meets in April.

West Ohio supports the removal of the discriminatory policies with regard to ordination and officiating of same-sex weddings by clergy. Once again, this is an encouragement to the General Conference to follow our lead.

We have an affirmation of FULL INCLUSION for ALL people in the United Methodist Church including LGBTQIA+ folks.
It's hard to describe how significant this shift was. Never before in West Ohio had these kinds of resolutions, aspirational or not, passed at West Ohio Annual Conference or at General Conference. These three resolutions were supported at a level over 80% by the continuing United Methodist Churches in the West Ohio Conference. This is very encouraging!

At King Avenue, we emphatically state that God's love is for ALL people. For all of us who have wondered if the United Methodist Church in West Ohio itself really welcomes all, we have our answer! We now know that in this church AND in the West Ohio Conference of the United Methodist Church, our sentiments are that ALL ARE WELCOME.

We have work to do, but this is a great starting point. We look forward to the General Conference in April, 2024 where we hope to create a more inclusive United Methodist Church.

Bill Brownson - King Avenue Member, and CFO and Director of Administration for West Ohio Conference
Pastor Linda Middelberg - King Avenue Interim Pastor, and Assistant to Bishop Palmer, West Ohio Conference
Pastor Andy Burns, Associate Pastor, King Avenue United Methodist Church
Back