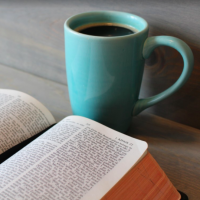 Upper Room Resources for COVID-19 Pandemic
May 16, 2020

Additional Upper Room Resources for COVID-19 Pandemic
---
The Upper Room daily devotional is offering Resources for Spiritual Wellness in Anxious Times for our church during the journey through the COVID-19 wilderness we're all navigating.

Timely practices for individuals and families including digital devotionals, videos, e-courses, podcasts, etc.; All of which can be accessed and distributed free.

Two important items included in the list are:
PDF file with the entire text of the May/June issue of The Upper Room that you can freely share with everyone in your congregation as a gift. We realize many readers are currently reticent or unable to pick up their copy of the devotional guide because of the virus or closed church office.
Morning Prayer via Facebook Live, daily at 11 a.m. (CT). These guided prayer experiences are archived so you may join us at your convenience if you miss it live.
Subscriptions to The Upper Room enable this ministry.
Back