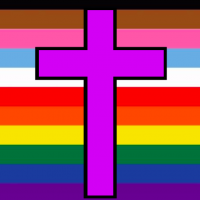 Virtual Pride Worship Service - Friday, June 19 at 7PM
June 18, 2020

Virtual Pride Worship Service
---
Although the Columbus Pride celebration has been postponed due to COVID-19, we will gather together VIRTUALLY for our Pride Worship Service. Join the Reconciling Ministries Network Churches/Communities and its allies to celebrate God's grace, love, and inclusion for ALL!

Mark your calendars for Friday, June 19 at 7:00pm. Clergy and lay persons from Central Ohio Reconciling Ministries Network Churches/Communities and ally churches will be presenting a meaningful worship service. We are also excited to present a virtual community choir as part of the service!

Prior to the VIRTUAL Pride Worship 2020 Premier, you can visit the website (bit.ly/cbusprideworship2020) to view details about the service, and to learn more about the Central Ohio Reconciling Ministries Network. You will also see a placeholder for the worship video so you'll know where to find it on June 19!

On Friday, June 19 at 7:00pm, come back to the website to participate in the Virtual Pride Worship. If you'd like to host a Watch Party on Facebook, the website has a page to help you with that! Simply copy the link to the YouTube video, then go to Facebook (news feed, Group, or Page) to host.

Service Dedication
---
In the midst of a great reckoning on race in this country, and on this anniversary of Juneteenth, which marked the end of legalized slavery, we dedicate our annual Pride Worship service to LGBTQ activist, Marsha P. Johnson (1945-1992). Rooted in the AME church, Johnson was a transformational advocate for gay rights and a courageous leader in the Stonewall uprising of 1969.
"No pride for some of us without liberation for all of us."
– Marsha P. Johnson

You can also watch the Virtual Pride Worship Service HERE.
Help spread the word! We look forward to worshipping together soon! ALL are welcome!
Back