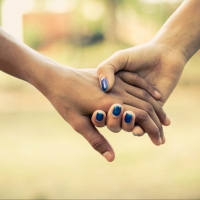 Wednesday Lenten Storytelling Series
February 8, 2023

Stories of Authenticity and Resilience
---
Lent is a journey through the wilderness. As a people of faith, we are not alone, but we often feel alone. We are longing for connection and community, especially during hard times. You are invited to participate in a unique, intergenerational storytelling series this Lent. Each evening, King Avenue siblings will tell personal stories of authenticity and resilience. Then we will open it up for anyone to share a 3-5 minute story in response to the speakers. Each evening will begin with a Lenten scripture reading and end with a meditative reflection.

Come. Walk with us. Questions? Contact Gwen.

The series runs Wednesdays, March 1-29 from 7:00-8:30pm.


CC0 Public Domain Free for personal and commercial use No attribution required
Back