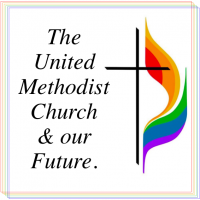 The United Methodist Church & Our Future
By John Keeny and Colleen Ogle | December 30, 2019
New Page on our Website
---
In response to the United Methodist Church Special Session of the General Conference and the passage of the Traditionalist Plan, we will be actively supporting our LGBTQIA+ and studying a future that honors, nurtures, and includes ALL. King Avenue will remain a welcoming, reconciling, and serving church which shares God's love with ALL! King Avenue Church will not change what it is and what it stands for.

Although we are passing through a dark storm in our denomination, there is hope – within the United Methodist Church with necessary progress made towards full inclusion, or even in a rebirth of a new Methodist denomination.
Visit the newest page (Worship heading – General Conference Response) on our website, dedicated to collect articles, events, videos, and resources to keep you informed the latest on this issue.
Back